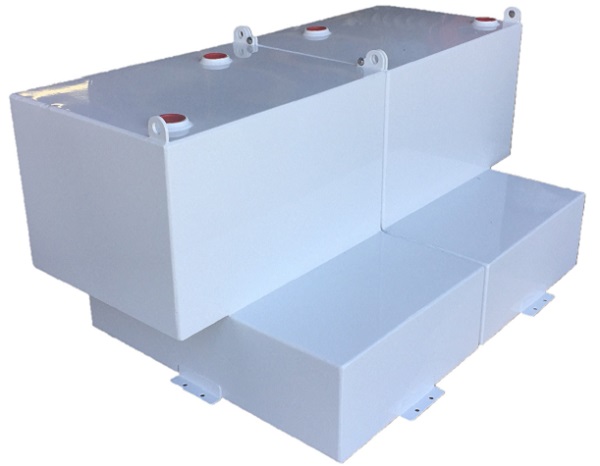 Whether it's on a mechanic's truck, flatbed, heavy machine, or even the back of a pickup truck, we build fuel and oil tanks of all shapes and sizes to fit your needs. With a full line of Samson pumps and hose reels at our disposal, we can give any fuel and oil tank a complete and professional look.
Lube Skids/ Mechanical Skids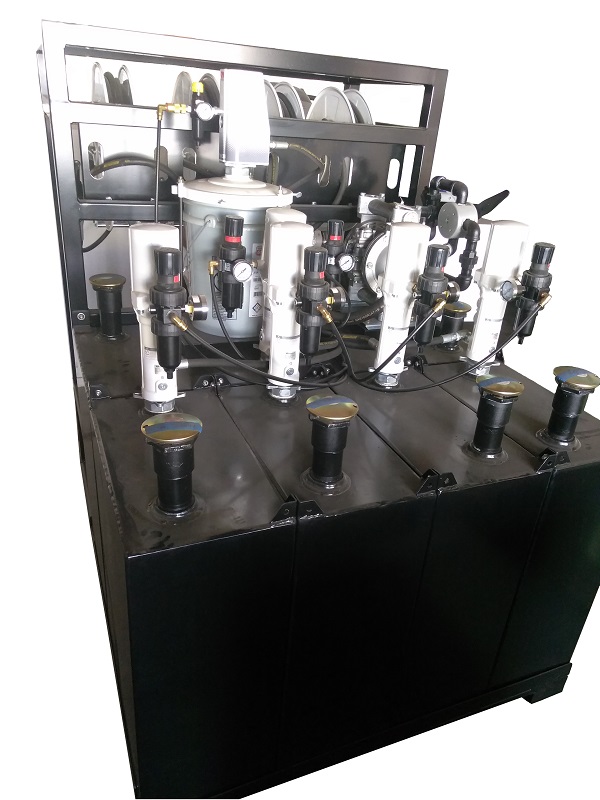 Lube skids are a great asset to anyone who needs to supply regular lube service for trucking or heavy machinery fleets without the need of an actual lube truck. Our custom sizes allow any mechanic's truck, flatbed, or even pickup truck to take and deliver fuel, oil, grease, etc. to multiple vehicles. Not to mention we have a full line of Samson pumps and hose reels at our disposal for a complete, professional look.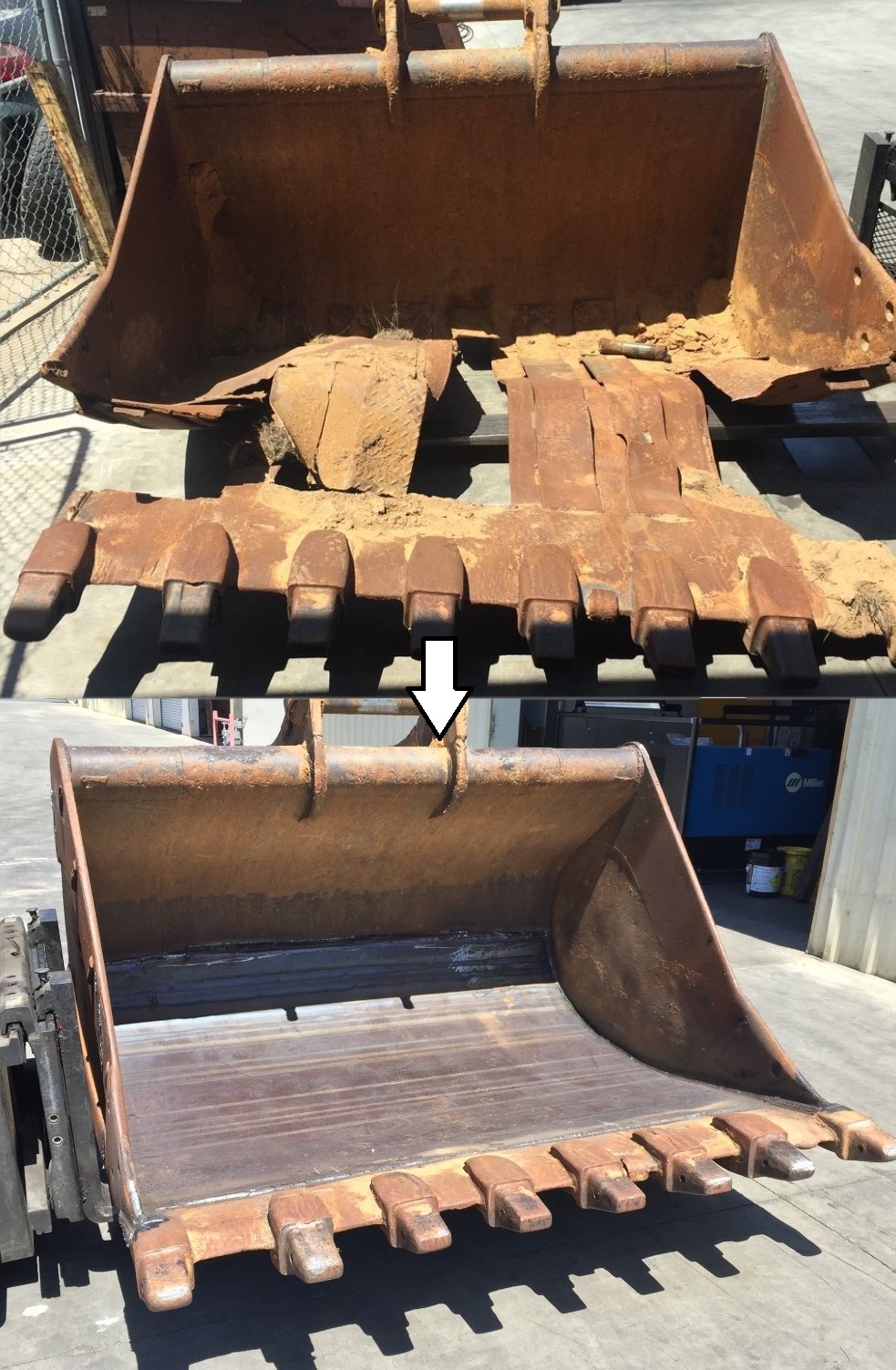 We offer custom repairs on construction equipment such as buckets, compaction wheels, excavator thumbs, sheep's foot, etc. We offer repair services ranging anywhere between reinforced plating to a whole new bucket floor replacement. We also offer tungsten hardfacing and can even replace old and worn out teeth and shanks!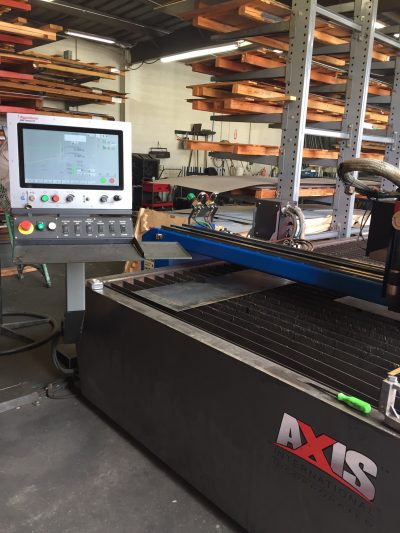 We offer services in plasma cutting with our 6′ x 12′ Hypertherm HPR 260 CNC plasma cutting table as well as our Accurpress Press Brake for bending sheet metal. This machine cuts metal from 16 gauge to 2' thickness with HD precision laser-cut technology. We offer CAD designs! We will bid any CNC cutting project.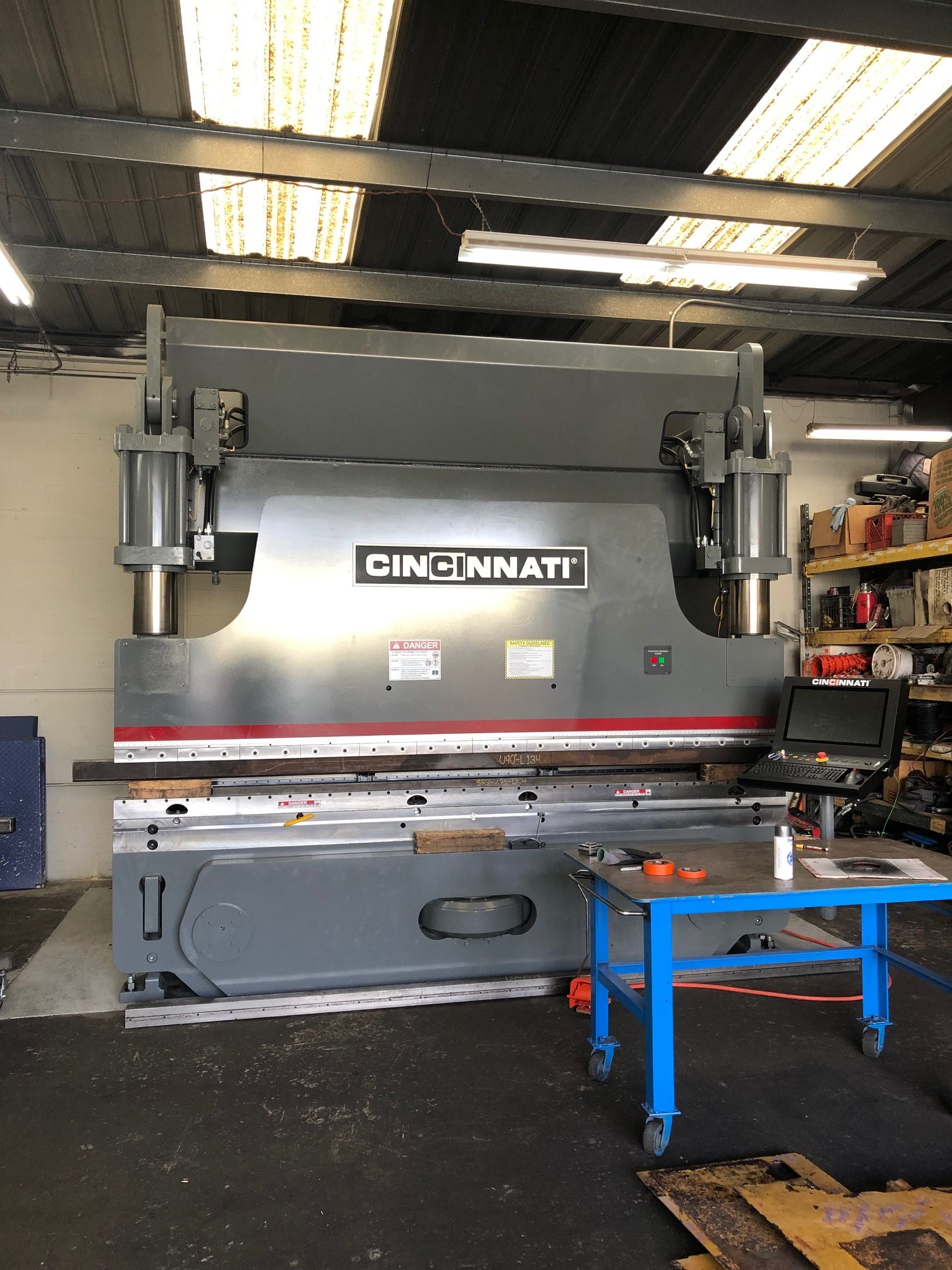 We have a brand new Cincinnati Proform 230-ton, 12-foot press brake with the latest brake technology capable of achieving consistent, accurate bends. We have a nice variety of press brake dies for all sorts of bending projects. Coupled with our plasma table, we're able to fab up tons of different parts for our customers.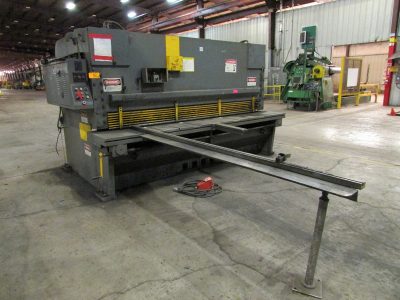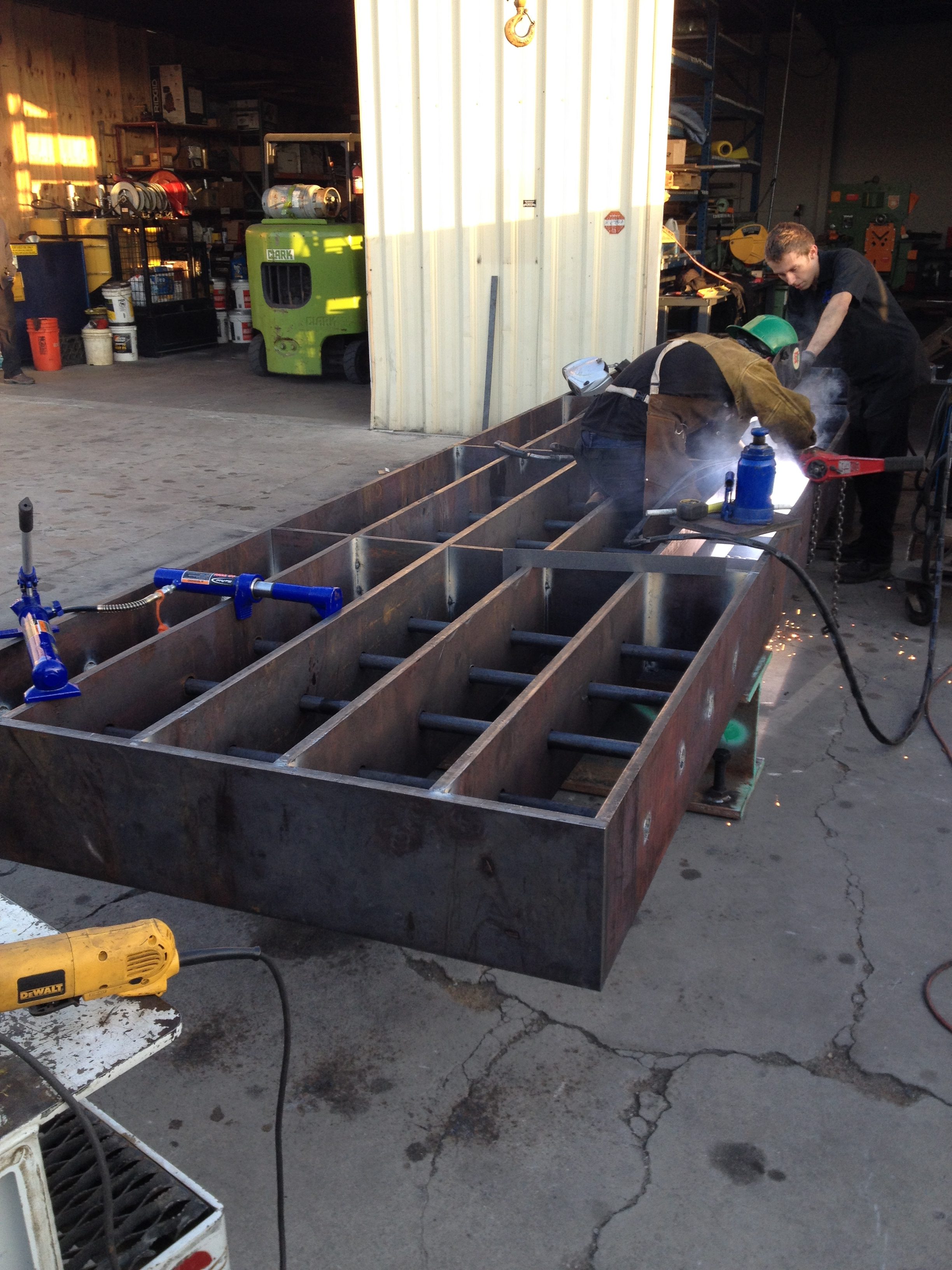 We can do custom welding and fabricating for just about anything! (Just call and ask!) Here is a list of different projects we've done:
Heavy-duty washout bins
Piping
Sweeper truck armor
Construction equipment repair
Outside house railing
Steel tables
Chain guards